What happened to Robert Redford the heart throb of the eighties and what about the possibility of him having cosmetic surgery?
Born in 1936 ,Robert is now 75 years old and many fans are asking whether he had work done on his face or body.  One of the most well known movie stars of the late seventies and early eighties, Robert Redford has since faded out of the limelight to concentrate on other interests.
Robert started out as a baseball star, but lost a scholarship because of drunkenness. He then went on to study art and live the artistic life in Europe and the USA.
He decided to study acting in New York and then got his first staring role in Butch Cassidy and The Sun-Dance Kid. He later went on to play starring roles in The Sting, and The Way We Were.
After completing numerous other films, Redford moved to Utah where he founded the famous Sun-Dance Film Festival and became interested in politics and local government.
Has Robert Redford Been Under The Knife?
Because Robert Redford was born with red hair and fair skin near the beach in Santa Monica, California, he may have had a head start with wrinkles.
Spending a lot of time in the sun his entire life may have put Robert at a disadvantage when it comes to retaining youthful-looking skin in old age.  At age seventy five he says that he will never have plastic surgery. However, some knowledgeable people have said otherwise.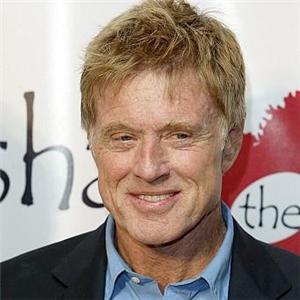 Dr. Peter Geldner, assistant clinical professor at the University of Illinois, thinks that his latest pictures show there has definitely been some work done to his upper and lower eyes:
'There is no doubt he's had an eye-lift,' he said after studying pictures of Redford.
'The upper lid has been reduced and much of the skin that was hooding the upper lid is gone. The lower lid has also been operated on.'
'It's opened up his eyes very nicely and has made him seem more awake.'
When looking at some celebrities who have had bad plastic surgery, Nikki Cox and Barry Manilow stand out as two examples of celebrity plastic surgery gone wrong.
[Robert Redford celebrity profile]
Robert's results are more subtle, however, so we are not sure whether he has had plastic surgery or not. Some celebrities' plastic surgeons have gone too far and left them with results that are less than realistic. There are plenty of picture examples as well as bad plastic surgery stories to go along with these pictures.
Everyone is familiar with the cosmetic surgery Michael Jackson had and the facial deformities that went along with it.
Did Robert Redford Have An Eye-Lift?
If Robert Redford did have a eye-lift, the results are good and only go towards making him look a bit more awake and younger.
Redford has always been one of the best looking movie stars in history and is still a handsome man in old age.
Blepharoplasty is the medical name for a eye-lift and it is one of the most commonly surgeries for widening the eyes to make them look more open.  It is sometimes even prescribed by doctors and covered by insurance when droopy eyes interfere with vision.
So if Robert Redford plastic surgery rumors may be true, the surgery he received was probably justified and helped him look a bit more fresh.
Robert Redford Photo Gallery
The jury appears to be out on the subject of Robert Redford and his possible foray into the world of cosmetic enhancements.  But what is your opinion?
Did he have an eye-lift?  Take a look at our gallery below and leave a comment below to join the debate.
[flickr-gallery mode="search" text="Robert Redford" sort="relevance"]