Has Teri Hatcher Had Cosmetic Surgery?
Teri Hatcher was beautiful back then and is still beautiful now. Is it because of Teri Hatcher's plastic surgery or is there really such a thing as aging gracefully in Hollywood?
Her fans remain divided on this issue.
Born in California on Dec. 8, 1964 she graced our television screens with roles such as Susan Mayer on Desperate Housewives, Lois Lane on Lois & Clark: The New Adventures of Superman and Ella Lane on Smallville (see also Erica Durance).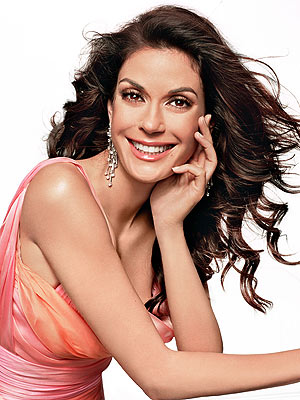 This Golden Globe and SAG award winner can blend into any role and make it hers. We heard a lot about other celebrity plastic surgery but is Ms. Hatcher one of them?
Teri Hatcher Admits to Botox
In the 2006 issue of Glamour Magazine, Teri Hatcher did admit to having Botox and collagen at one point. She also states in the magazine that she has not gotten Botox and collagen for over a year and embraces age wrinkles (see Susan Lucci cosmetic surgery).
So if she had procedures in the past why in the world did she stop? Why did she even try it in the first place? Was it plastic surgery gone wrong?
Unfortunately the only person that can answer those questions is Teri and she didn't answer them for Glamour or anyone else. Let the speculation begin.
Teri Hatcher's Side of the Story
Teri doesn't deny that she tried Botox in the past. What she is saying is she doesn't use it now. To prove her point in August 2010 she went as far as posting her natural wrinkles and lines in photographs on Facebook.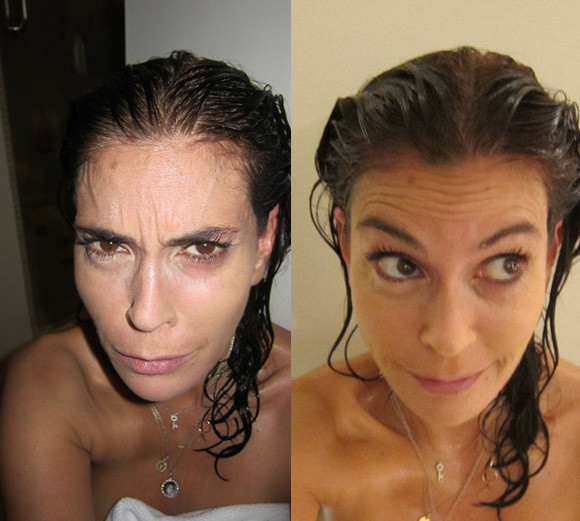 She also added a message for her Facebook fans.
"Out of the bath getting ready for bed. Thought about all those damn critics of my face. Love it or hate it, my face that is, no surgery, no implants, no matter what "they" say. Decided I'd shoot myself in to reveal some truths about "beauty" and hope it makes you all easier on yourself. Did I ever toy with fillers or Botox over the years? yes. Tell me does this look Botoxed to you? Yes I am alone in my bathroom naked in a towel on behalf of women everywhere trying to make a point. Women YOU ARE BEAUTIFUL. I can be mad, or confused or sad and tired. 45 year old me. Just me wanting to teach that all those glam versus trash pictures of celebs are about LIGHTING. It's not makeup it's not surgery or Botox its LIGHT."
She continues to lead the charge on aging in Hollywood by talking about the issue on Oprah with Cybill Shepard and Linda Evans. Linda also talks about bad plastic surgery stories (see Linda Evans' before and after surgery).
Teri Hatcher is a brave woman who put her best face forward to help women everywhere embrace their natural beauty.
Teri Hatcher Before and After…
While there will be some cynics that believe this is a publicity stunt, a way to grab attention or that she wore make-up in the photos Teri believes otherwise.
Honest and open Teri Hatcher bares it all – literally – to settle the Teri Hatcher cosmetic surgery debate.
[flickr-gallery mode="search" text="Teri Hatcher" sort="relevance"]